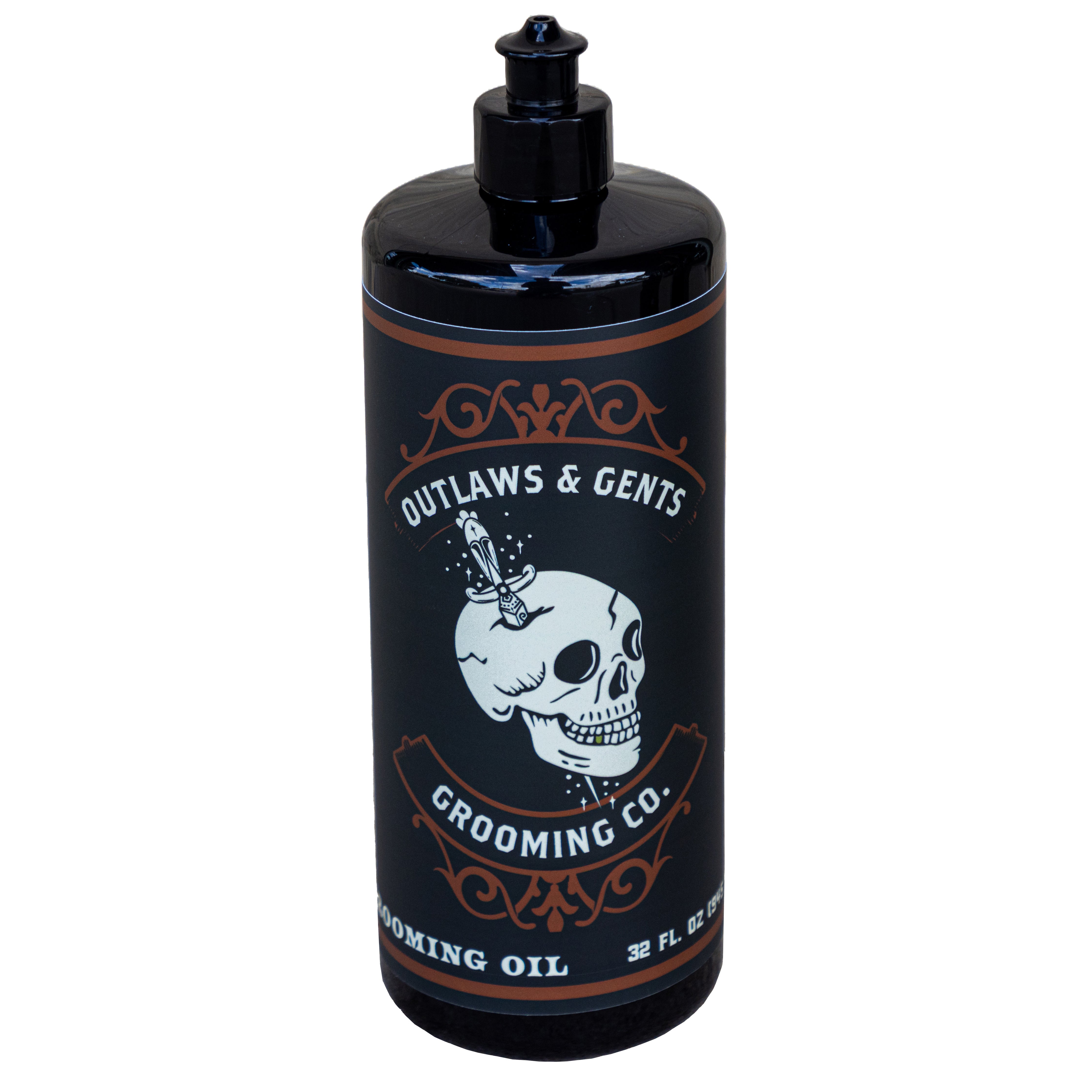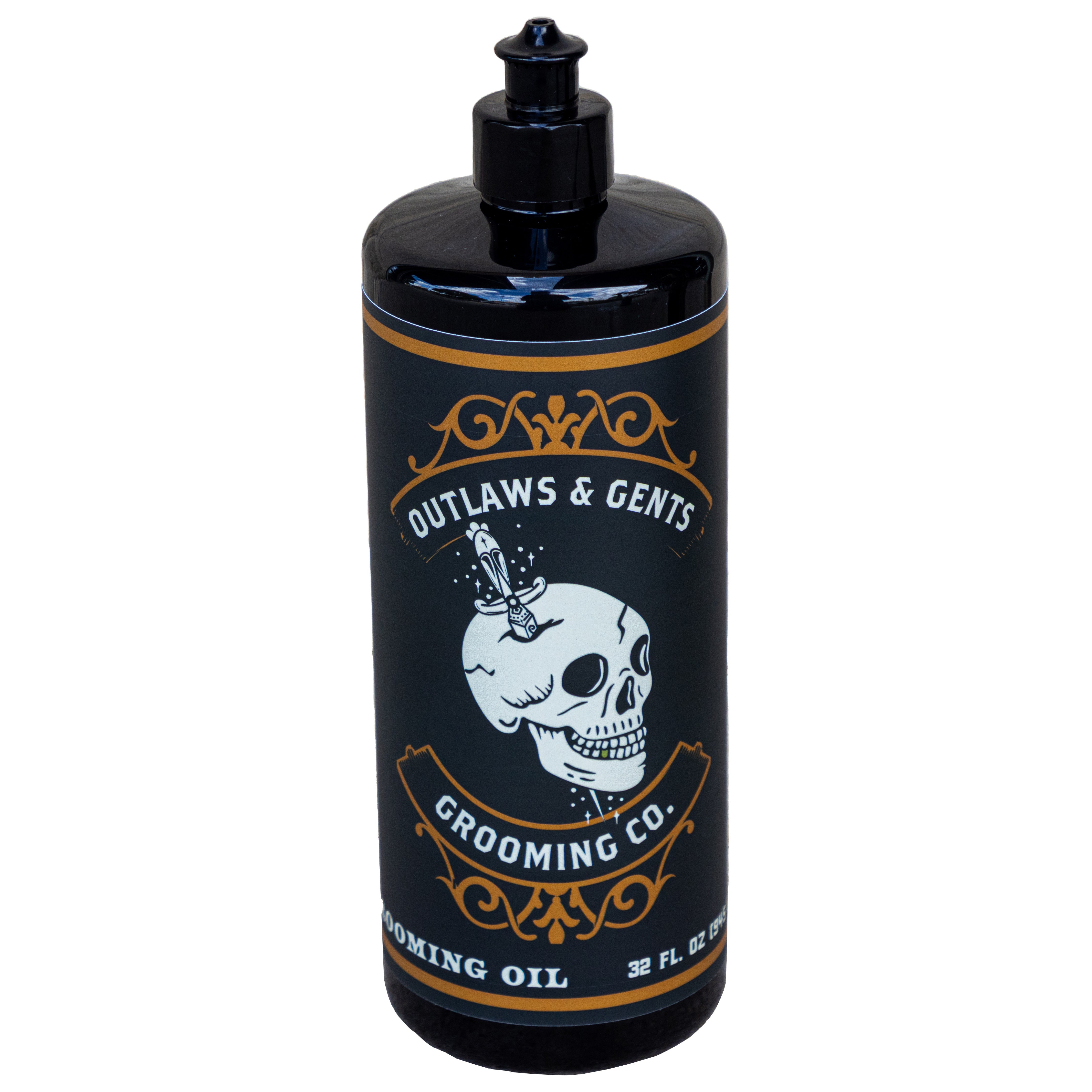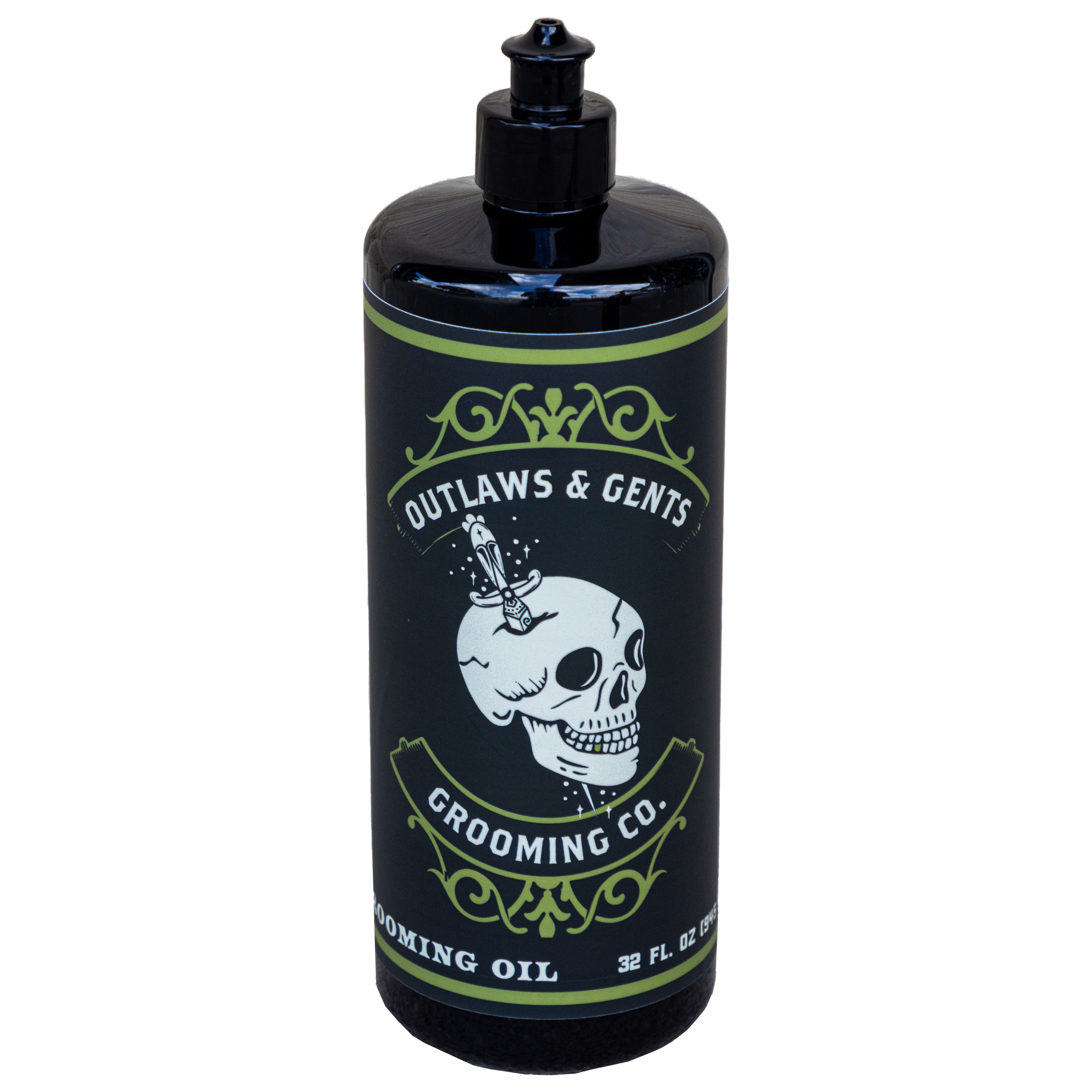 Backbar Grooming Oil
Introducing our 32oz Grooming Oil Backbar solution, the trusted choice of barbers and grooming professionals. Specially designed for backbar use, this generous refill size ensures your barbershop stays fully stocked and ready to provide impeccable grooming services to your valued clients.

Key Features:

Premium Quality: Our Grooming Oil is crafted with the highest standards of quality and performance. It's the same exceptional formula that our clients know and love.

Versatile Application: This grooming oil is a versatile addition to your arsenal, suitable for a range of grooming services. It's perfect for beard maintenance, pre-shave treatments, and overall skin and hair nourishment.

Saves Time and Money: With this 32oz refill, you won't have to worry about running out of grooming oil mid-service. It ensures a seamless and uninterrupted grooming experience for your clients, saving you both time and money.

Effortless Dispensing: Designed for use with pump containers, our refill makes it easy to dispense the right amount of grooming oil without any mess or waste. It keeps your workspace clean and organized.

Client Satisfaction: The superior quality of our grooming oil contributes to client satisfaction. They'll appreciate the premium touch and the exceptional results it delivers.

Time-Tested Formula: Our grooming oil is enriched with nourishing ingredients that promote healthy skin and hair. It helps to moisturize, condition, and soften both facial hair and the skin underneath, ensuring a comfortable and enjoyable grooming experience.

Usage Instructions:

Simply refill your pump containers with our 32oz Grooming Oil, and you're ready to provide top-notch grooming services to your clients. Apply the oil as needed during grooming sessions for a smooth and comfortable experience.

Upgrade your barbershop's grooming game with the Outlaws and Gents 32oz Grooming Oil Refill. Trust in the quality that professionals prefer.
This grooming oil is made with carefully selected oils such as Jojoba, Argan, and Sweet Almond, which are known for their nourishing and protective properties. This blend helps to reduce skin irritation, prevents beardruff, and promotes healthy beard growth. With regular use, you'll see an improvement in your skin's texture and appearance. Crafted with a unique blend of natural, organic ingredients, this grooming oil is designed to nourish and moisturize your skin and beard, leaving them soft, healthy, and hydrated. The rich combination of clove, orange, vanilla, pine and cedar essential oils provide a refreshing scent, leaving you feeling energized and invigorated.
Work 2-3 pumps into skin, beard, or hair. See the results and experience the difference.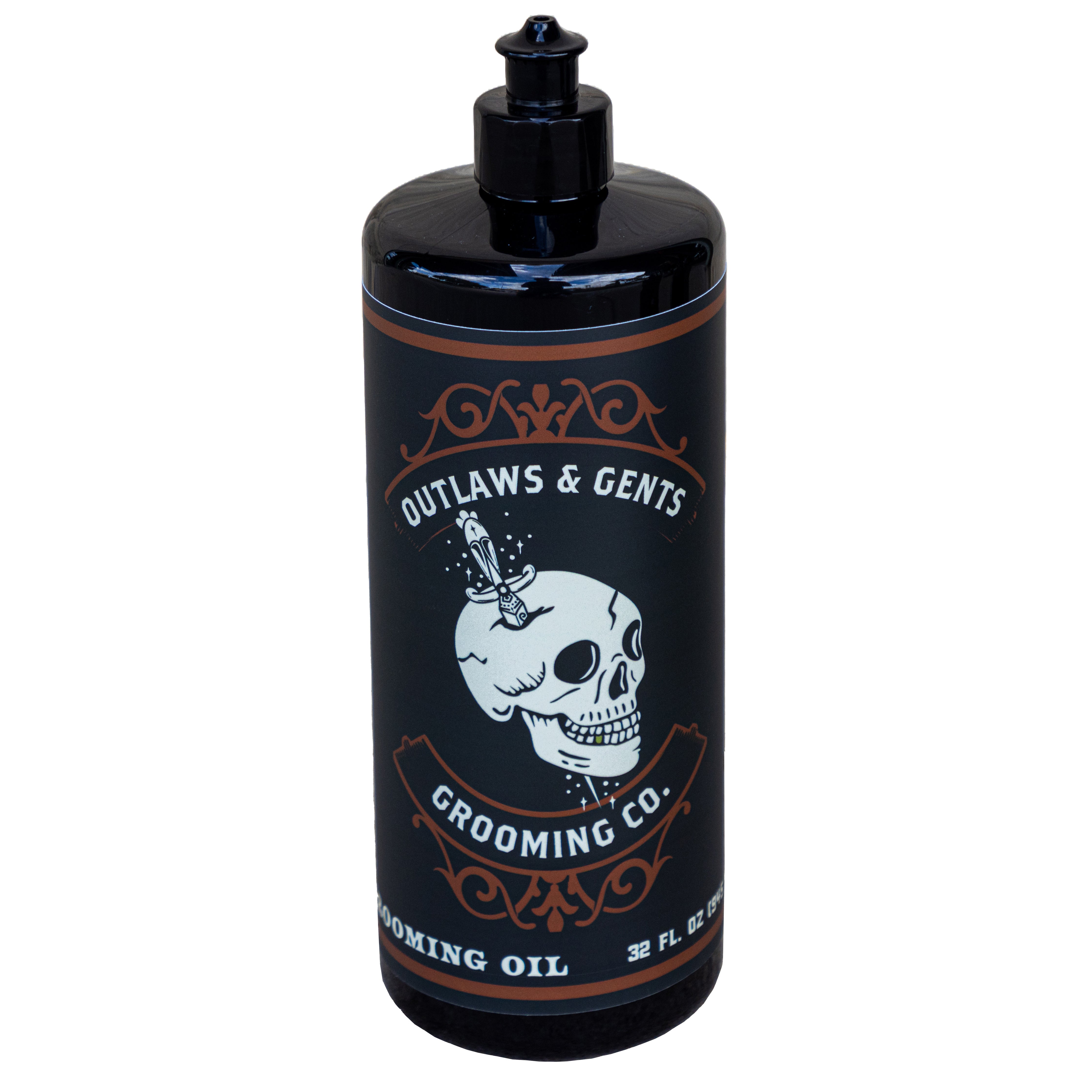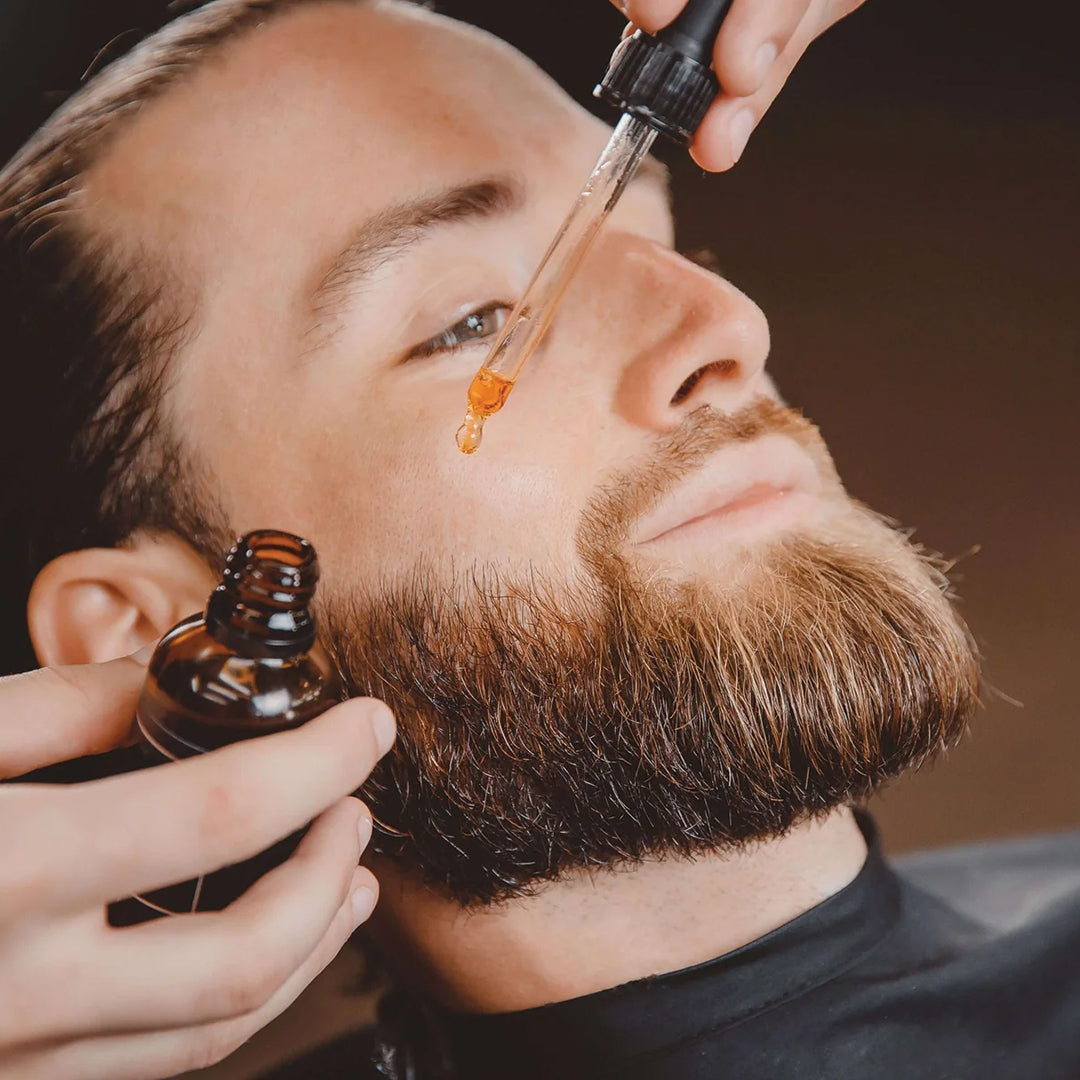 Unleash Your Beard's Potential with Our Nourishing Grooming Oil
Our Beard Grooming Oil is the perfect solution for a well-groomed and healthy-looking beard. Enriched with natural ingredients such as argan oil, jojoba oil, and grapeseed oil, our grooming oil deeply moisturizes and conditions your facial hair and the skin underneath. It helps to prevent beard dandruff, itching, and dryness, leaving your beard looking and feeling soft, shiny, and manageable.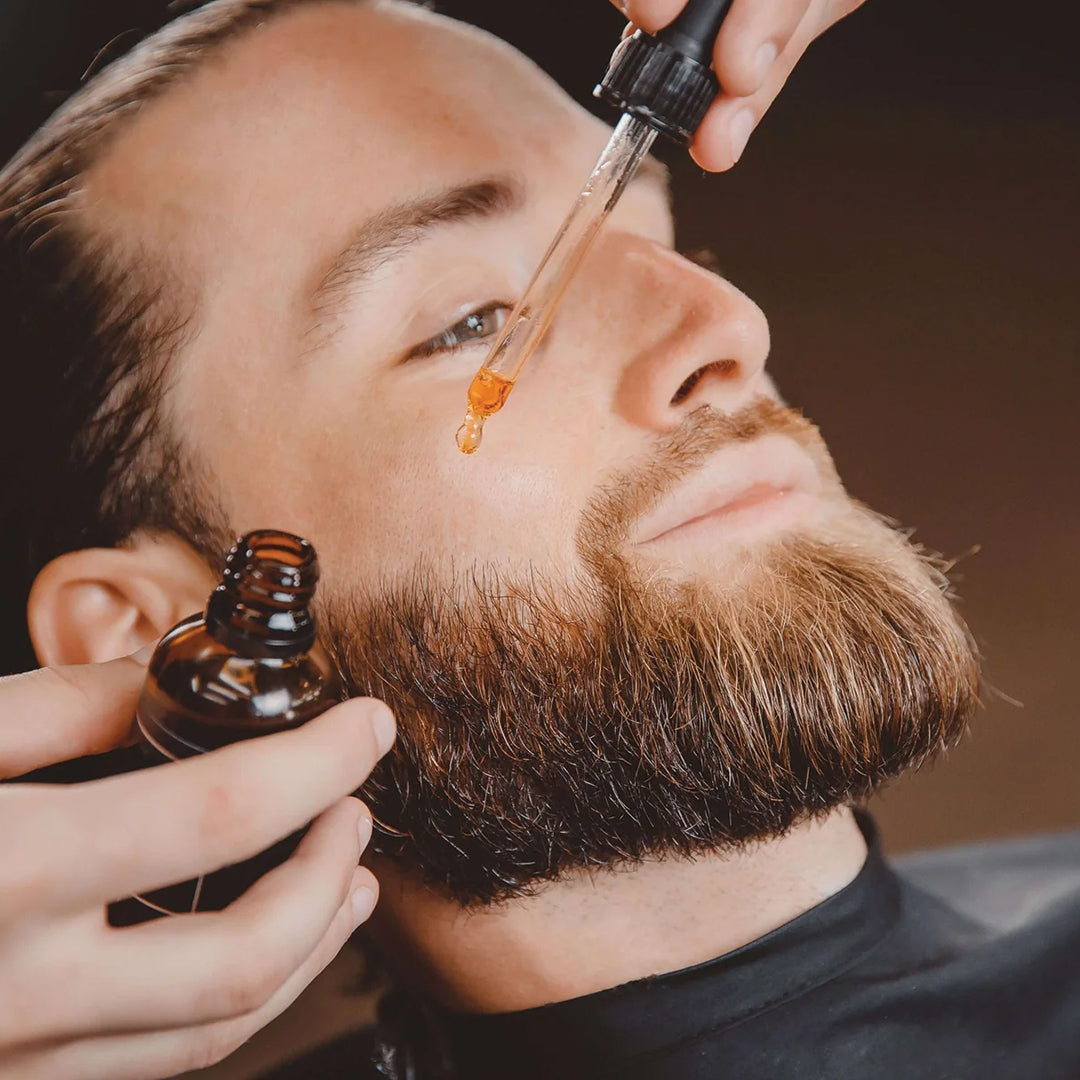 Ditch the Itch
Let's face it, no one likes dandruff. Our Beard Oil has got your back! It helps to prevent that dreaded beard itch and dryness, and it makes your beard feel softer than a baby's bum. Plus, it smells so good that people will want to get closer to you just to catch a whiff. But that's not all. Using our Beard Oil can help promote growth and improve the overall health of your beard, making it look fuller and more luscious.
This product has no reviews yet.