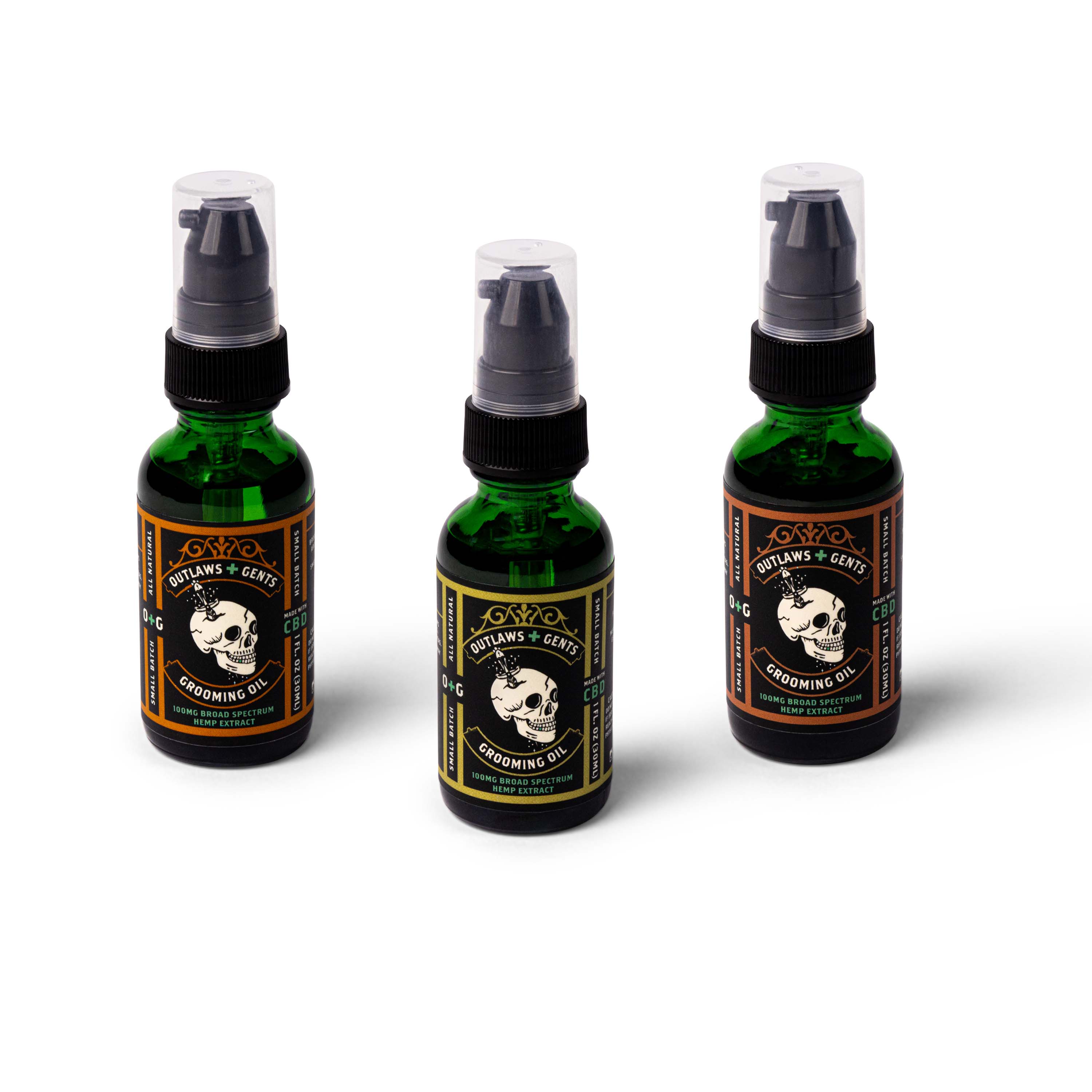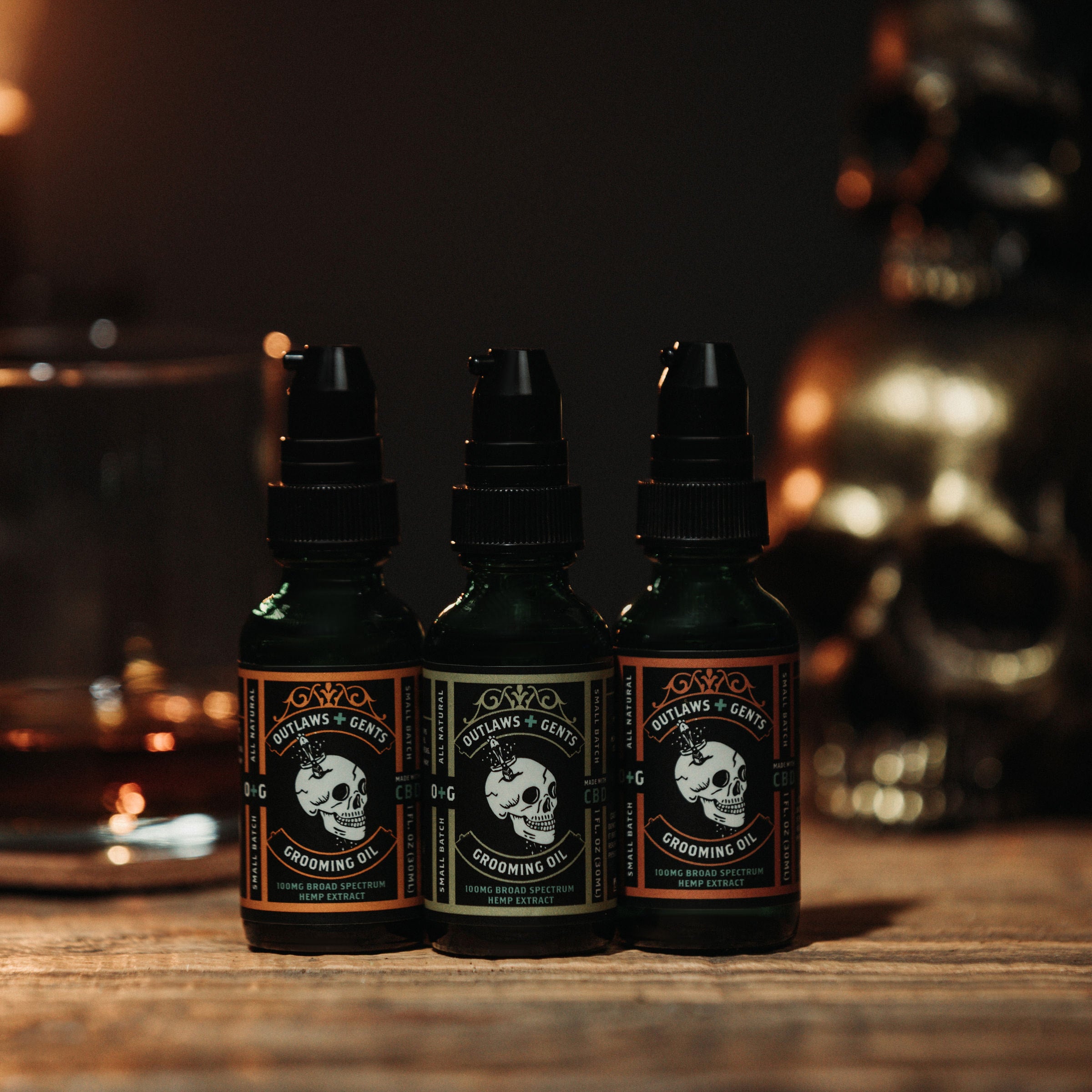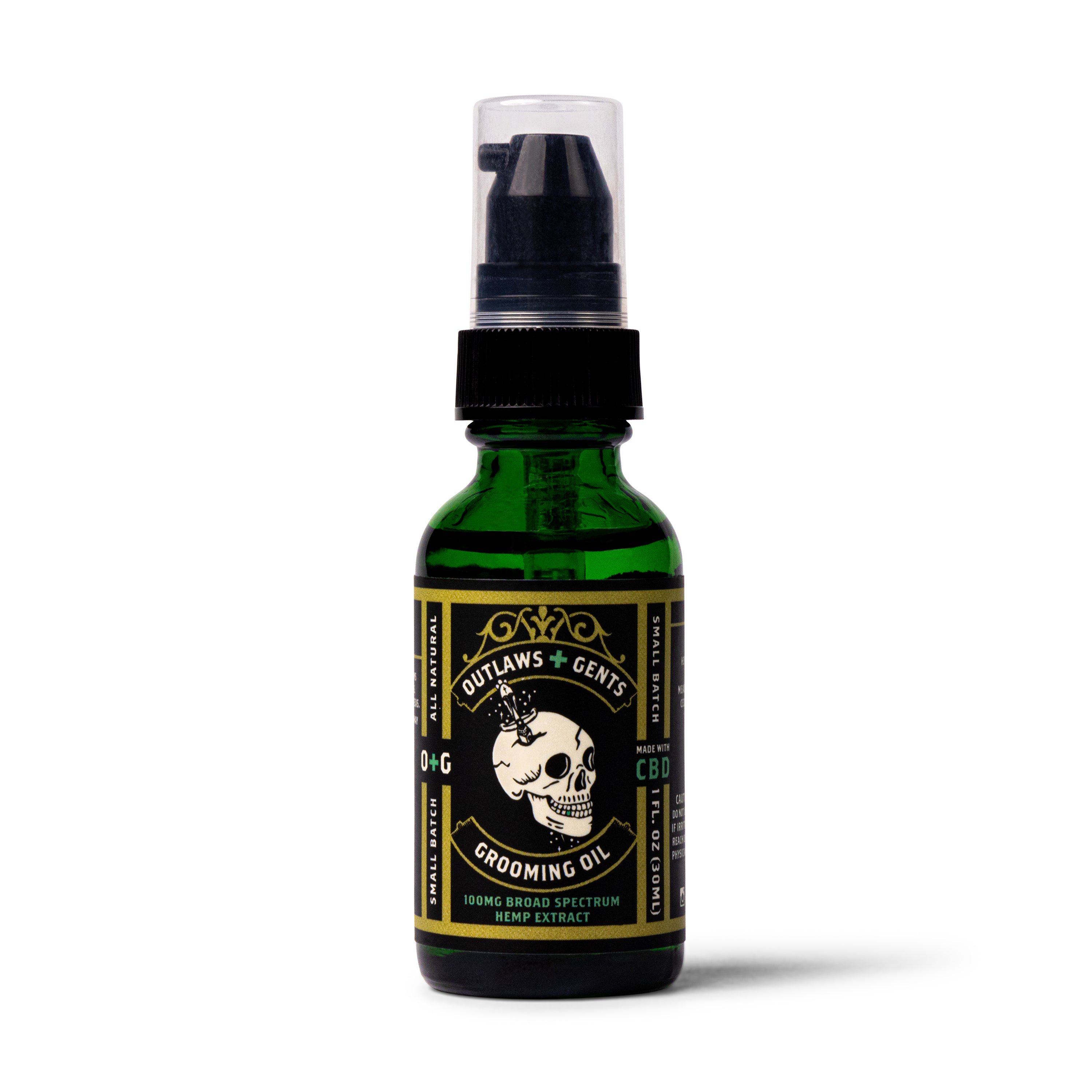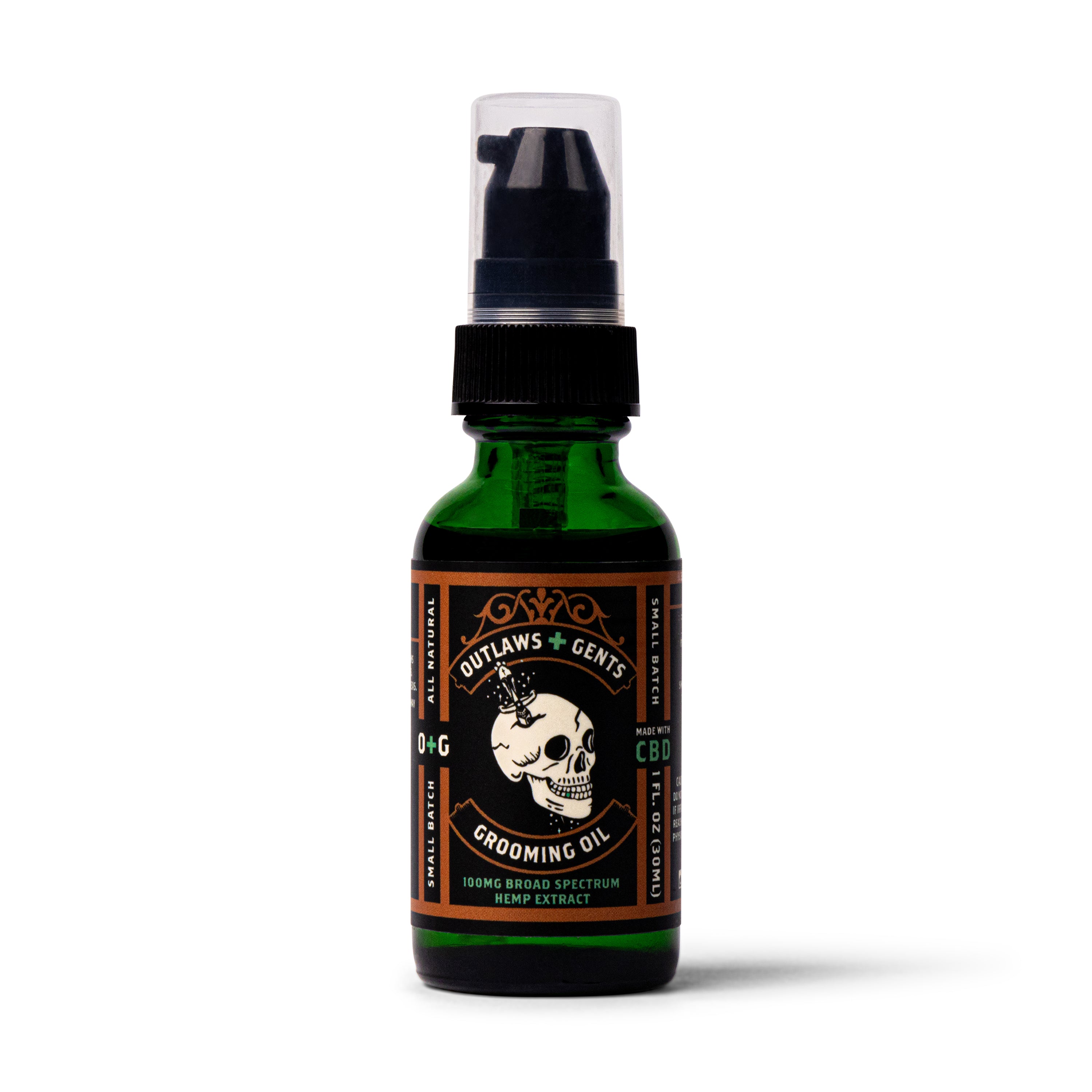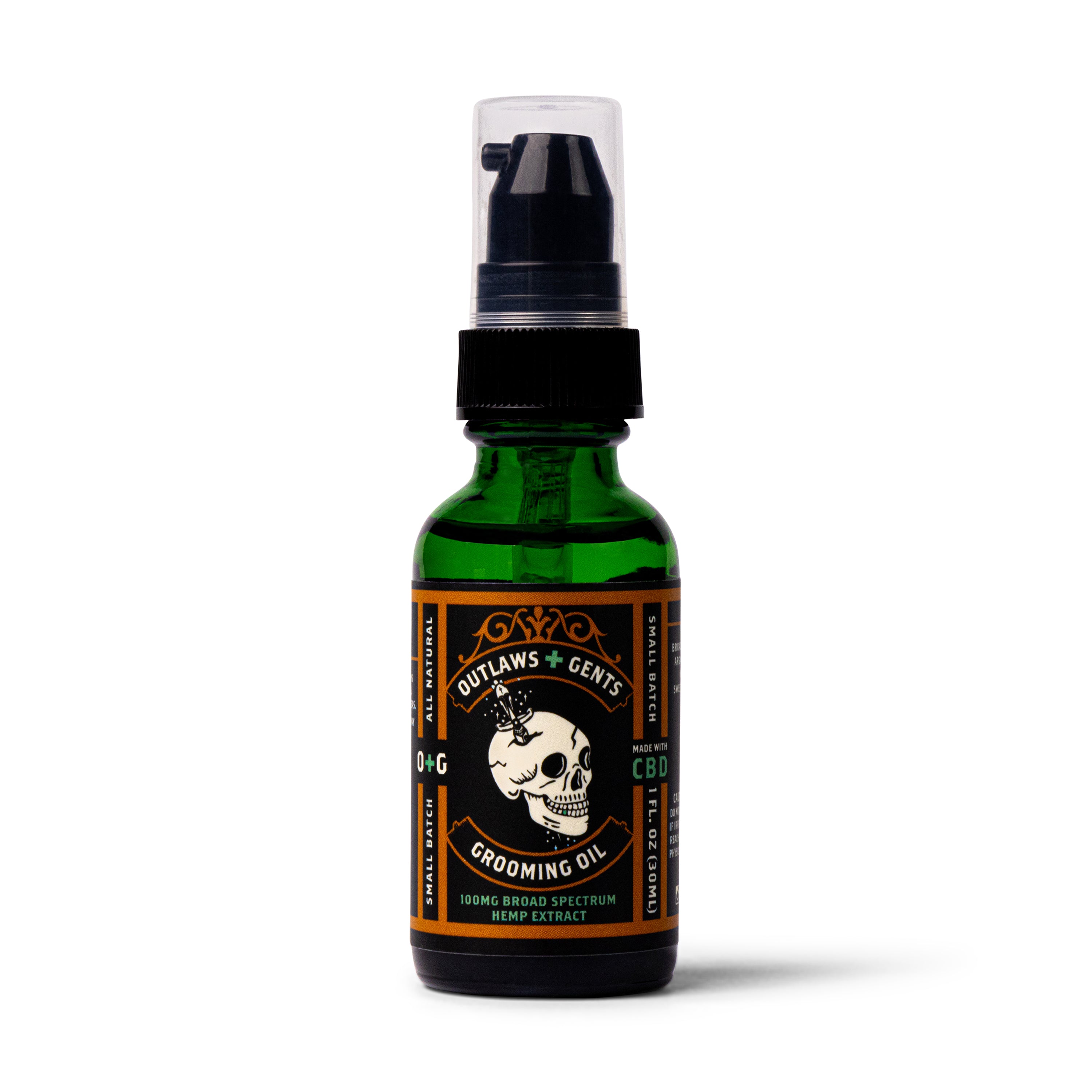 CBD Grooming Oil 3 Pack
This is the perfect 3 pack of our beard oils in our 3 signature scents. If you are looking for a great gift, look no further.


This grooming oil is designed to nourish and moisturize your skin and beard, leaving them soft, healthy, and hydrated. It can help reduce skin irritation, prevent beardruff, and promote healthy beard growth. With regular use, you'll notice an improvement in your skin's texture and appearance.

The grooming oil with CBD comes in a convenient dropper bottle, making it easy to apply to your beard and skin. It's perfect for use as a daily grooming routine, and it can be used as a pre-shave oil to help soften and prepare your skin for a close shave.
Crafted with natural, organic ingredients, this premium grooming oil is infused with CBD, a non-psychoactive compound derived from the hemp plant, also known as broad spectrum hemp extract. Ingredients include: Tea Tree Oil, Sweet Orange Oil, Clove Oil, Sweet Almond Oil, Argan Oil and Meadowfoam Oil.
Work 2-3 pumps into skin, beard, or hair. See the results and experience the difference.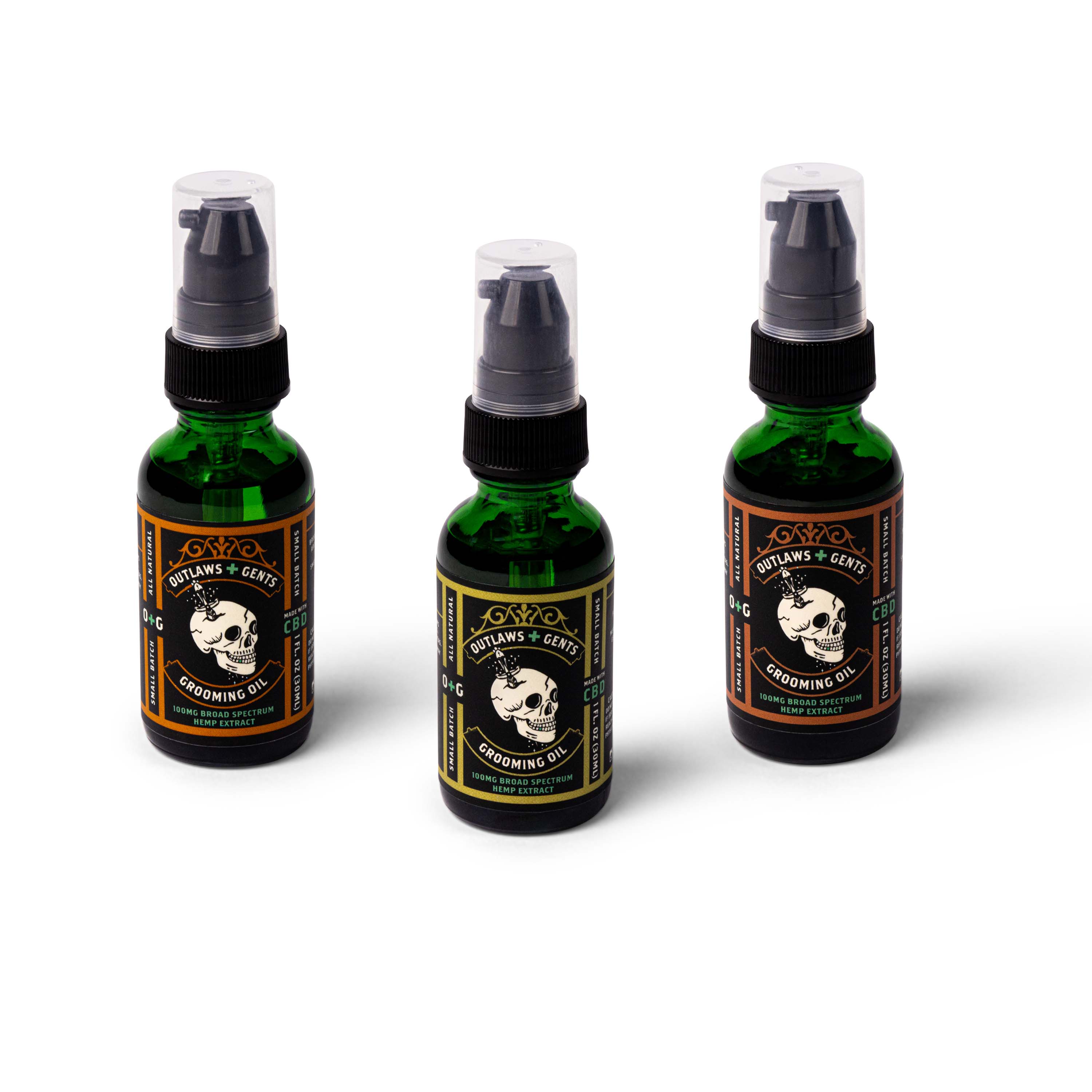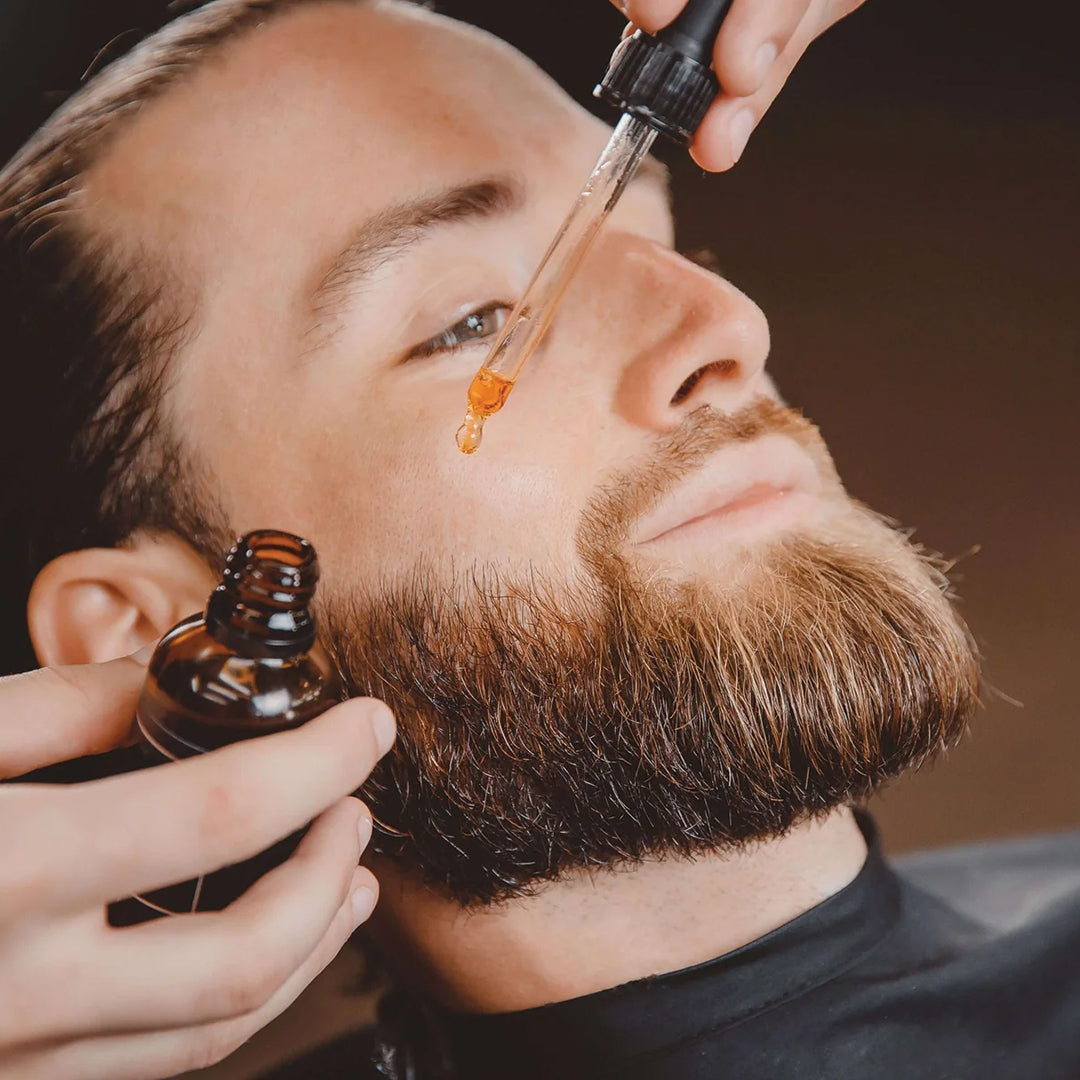 Unleash Your Beard's Potential with Our Nourishing Grooming Oil
Our Beard Grooming Oil is the perfect solution for a well-groomed and healthy-looking beard. Enriched with natural ingredients such as argan oil, jojoba oil, and grapeseed oil, our grooming oil deeply moisturizes and conditions your facial hair and the skin underneath. It helps to prevent beard dandruff, itching, and dryness, leaving your beard looking and feeling soft, shiny, and manageable.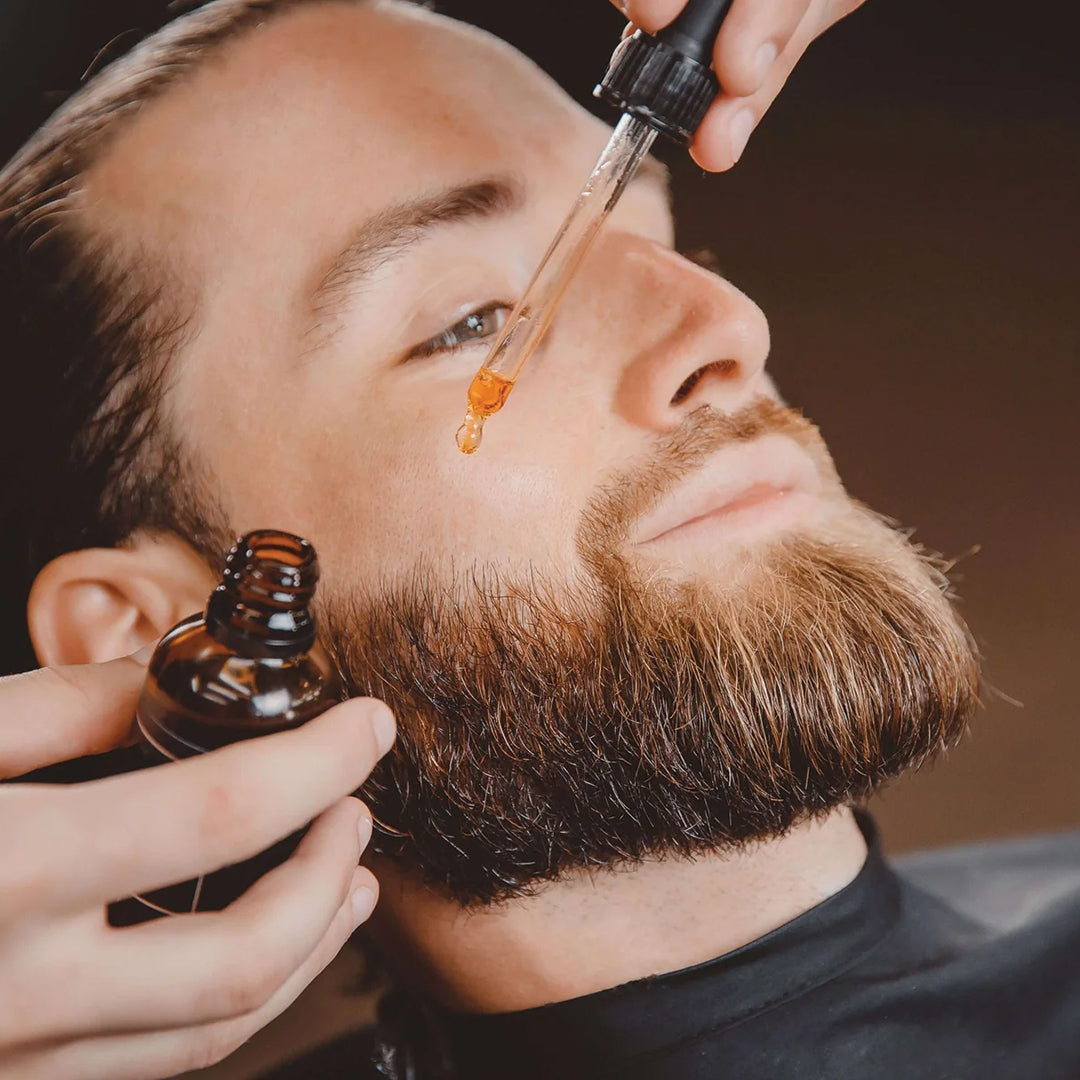 Ditch the Itch
Let's face it, no one likes dandruff. Our Beard Oil has got your back! It helps to prevent that dreaded beard itch and dryness, and it makes your beard feel softer than a baby's bum. Plus, it smells so good that people will want to get closer to you just to catch a whiff. But that's not all. Using our Beard Oil can help promote growth and improve the overall health of your beard, making it look fuller and more luscious.
This product has no reviews yet.