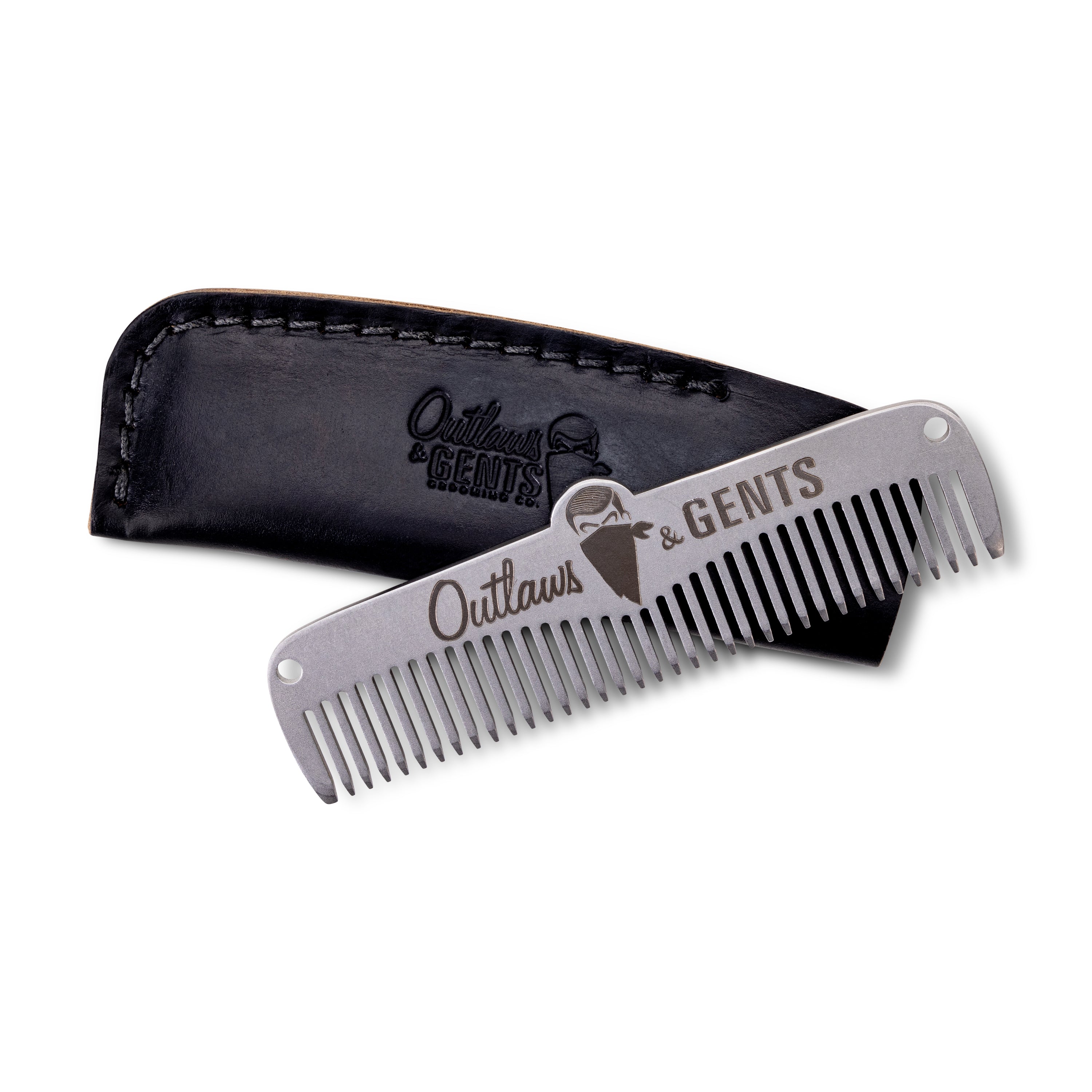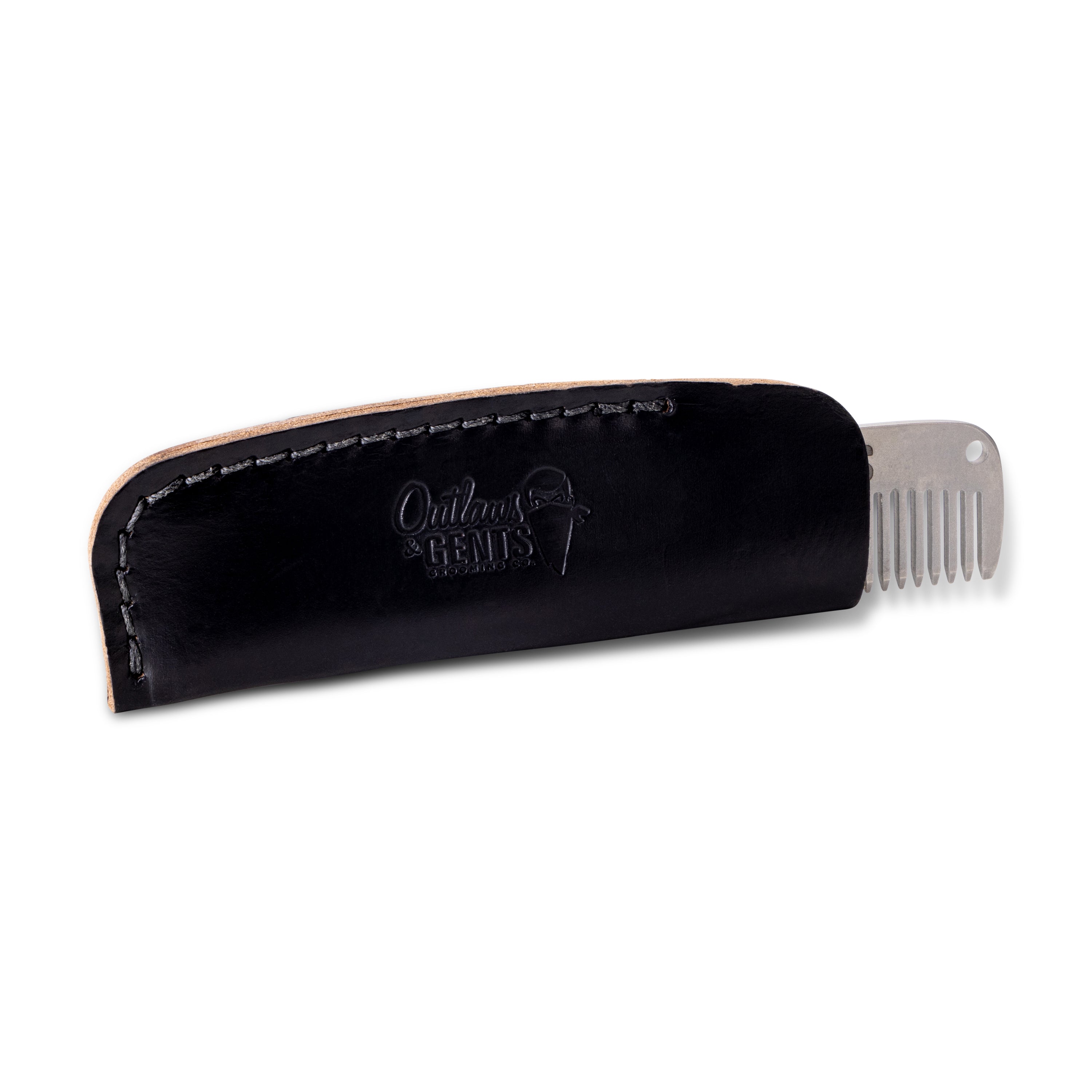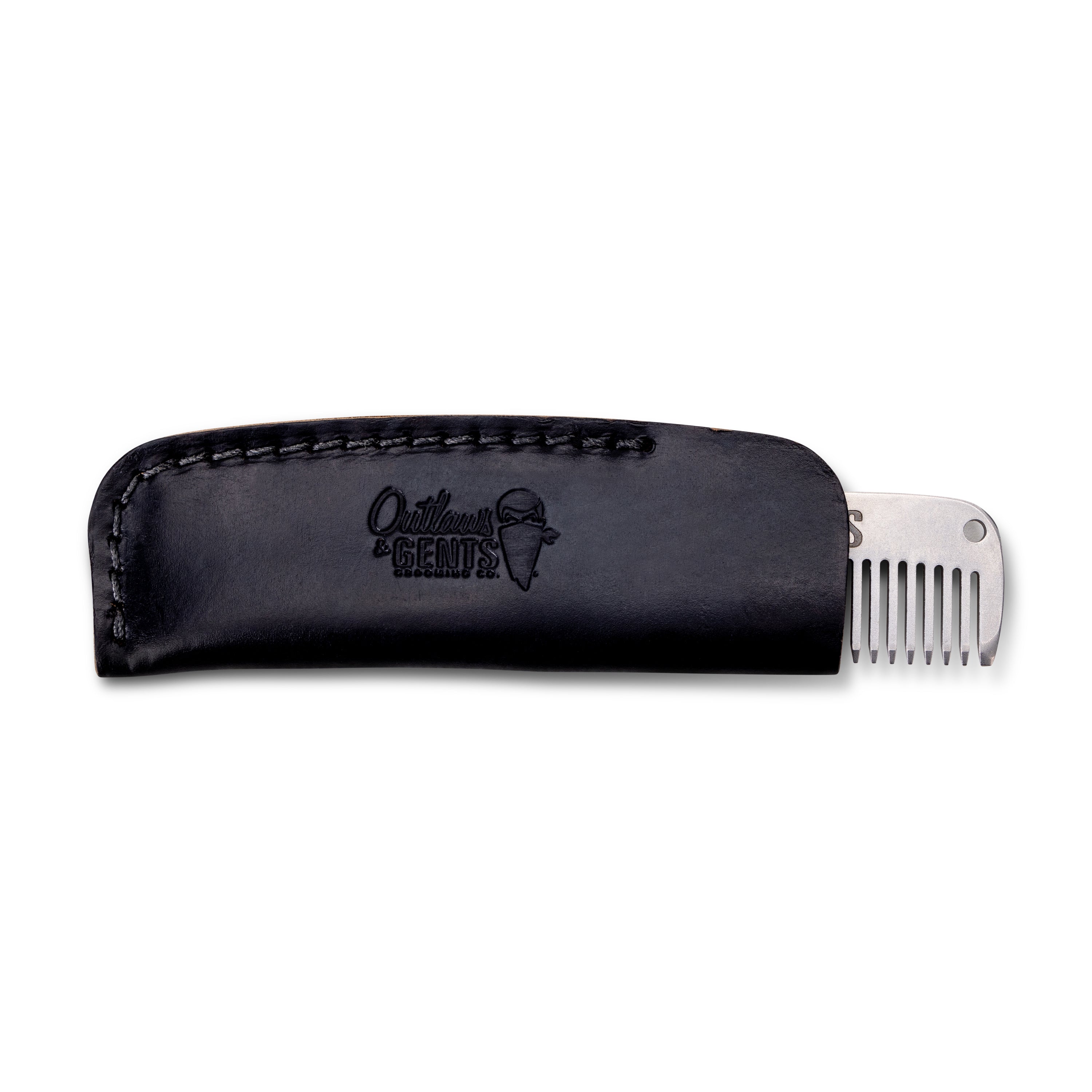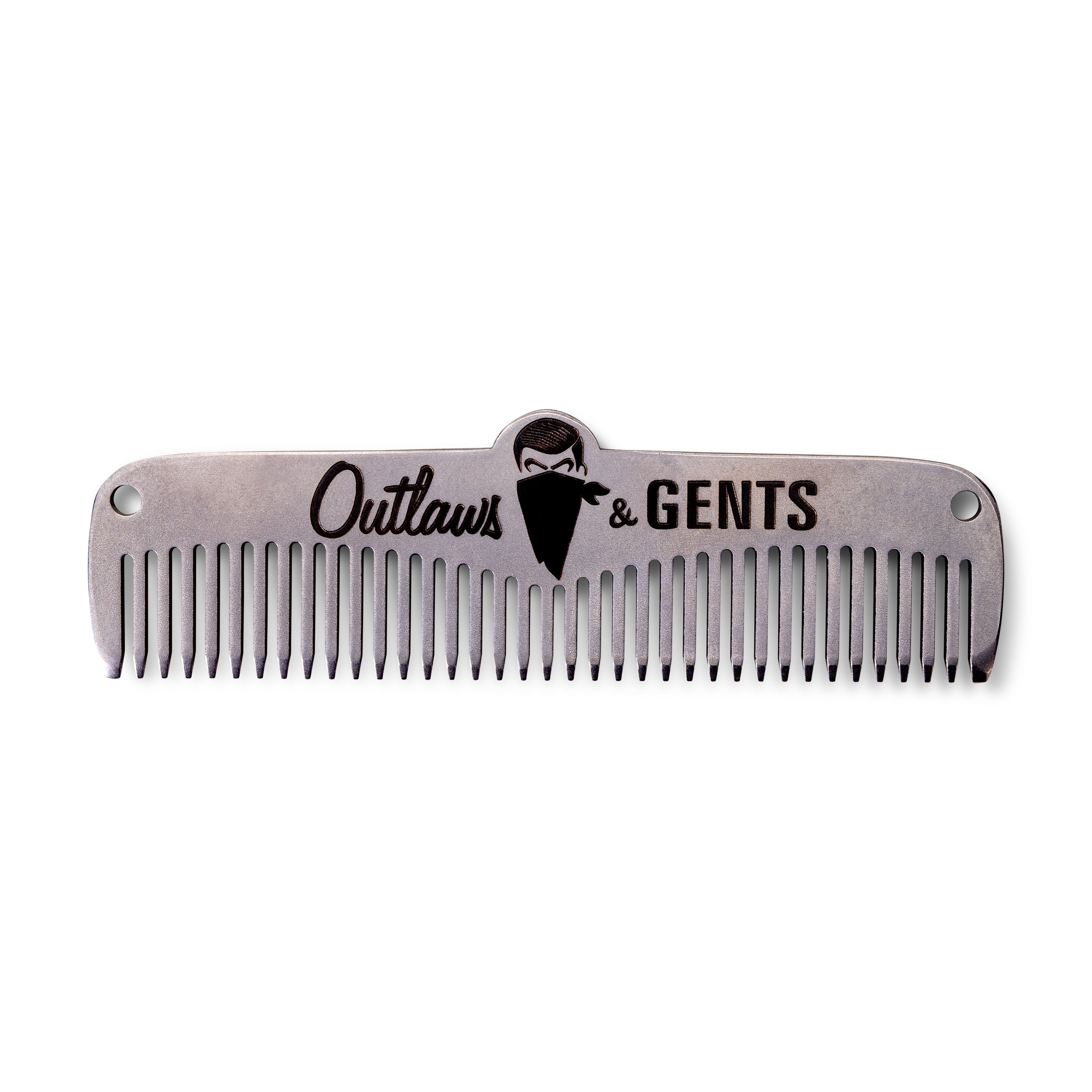 Stainless Steel Comb
---
Introducing the latest addition to the Outlaws and Gents Grooming Co. lineup, our brand new Stainless Steel Comb! Crafted with precision and designed for the modern gentleman, this comb is the ultimate tool for achieving a well-groomed and polished look.

Made from high-quality stainless steel, this comb is built to last. Its durable construction ensures that it can withstand the test of time, making it a reliable companion for your daily grooming routine. The stainless steel material also provides a smooth and snag-free experience, gliding effortlessly through your hair or beard without causing any discomfort.

The teeth of our Stainless Steel Comb are meticulously crafted, offering the perfect balance between functionality and style. With a combination of fine and wide-spaced teeth, this comb is versatile enough to tackle any hair type or length. Whether you have a thick, full beard or a well-coiffed hairstyle, this comb will effortlessly detangle, style, and shape your hair with ease.

Designed with attention to detail, this comb features a sleek and ergonomic handle that fits comfortably in your hand. Its non-slip grip ensures precise control, allowing you to create the perfect part, define your style, or simply maintain a neat appearance. The compact size of the comb makes it ideal for travel, fitting effortlessly into your pocket or grooming kit, so you can stay well-groomed no matter where you go.

In addition to its exceptional functionality, the Outlaws and Gents Stainless Steel Comb exudes sophistication and class. Its polished finish and timeless design make it a stylish accessory that complements any grooming regimen. Whether you're a dapper gentleman or a rugged outlaw, this comb is a must-have addition to your grooming arsenal.

Invest in the Outlaws and Gents Grooming Co. Stainless Steel Comb and experience the epitome of grooming excellence. Say goodbye to unruly hair and hello to a polished and refined look. Upgrade your grooming routine with this sleek and durable comb, and unleash the true potential of your style.